Shopping Cart
Your Cart is Empty
There was an error with PayPal
Click here to try again
Thank you for your business!
You should be receiving an order confirmation from Paypal shortly.
Exit Shopping Cart
Copyright © 2012 - 2021 Dawn Tide Charters All Rights Reserved

| | |
| --- | --- |
| Posted on March 19, 2020 at 6:42 PM | |
Fishing and Covid 19 onboard Dawn Tide II
We all know whats going on with the country at the moment horrible times!!
I'm trying to do my bit whilst still trying to earn a living for my young family from full time chartering us charter skippers won't qualify for financial help.
I have contacted a hygiene company and asked for 2 hand sanitisers to be installed on the boat 1 for the deck and one for the wheelhouse asap. I will ask that you bring your own cup or flask for hot drinks and i ask that whilst onboard please wear disposible gloves whilst keeping a respnsible distance between each other.
The boat and equipment is completely washed down and thoroughly cleaned after every trip so no excuses for poor hygiene onboard. 
Im also asking groups that have trips booked too try to keep numbers to a minimum to maximise personal space theres loads of space onboard anyway but it all helps
i will also be doing this on individual walk on dates so we have a safe environment. 
If you or a family member are showing any symptoms i ask you to please follow government guidelines.
If we all follow the above we should be able to continue throughout the season safley and enjoy the fantastic fishing and weather coming up.
it will be a tough time for the angling industry many charter boats tackle shops and bait suppliers will find it hard to continue through this along with the fishing industry and rest of the country so lets all do our bit to help each other get through this. 
I honestly think that a day afloat with the sea air and sun shine fishing away from life's stresses the mainstream media and the uk population is one of the best relaxing mind clearing safest places to be at the moment miles away form it all literally
hope to see you all aboard soon stay safe every one 
Any enquires as im still operating call me on 07523488290 
And lets find them big fish !!!!
FISHING REPORT 19/3/20
Had the first few hounds of the 2020 season this week only small but a start of things to come bass will be there too if the hounds are!!!!
loads of Rays as usual for the time of year keeps everyone on the toes and the rods bending you don't have to wait long seeing 30-50 most trips and its increasing all the time herring bait doing the job.
if you want them bass and hounds that are down there now its no good using herring you will need to bring/order crab or worm trust me its worth it 
had something i haven't seen in a while a whiting with a lamprey hitching a ride
any way things are vastly improving out there all the species a rocking up for the season can't wait call 07523488290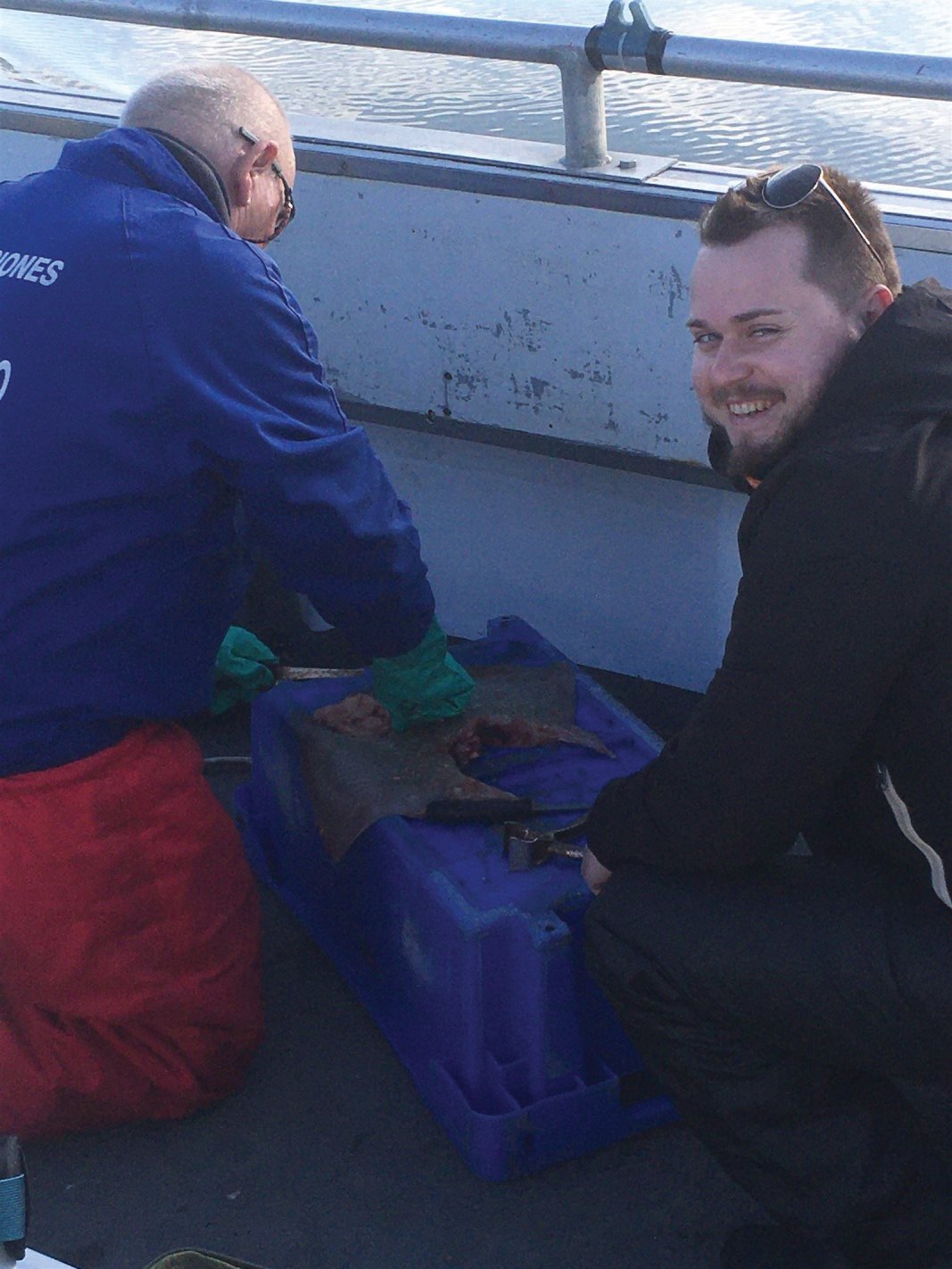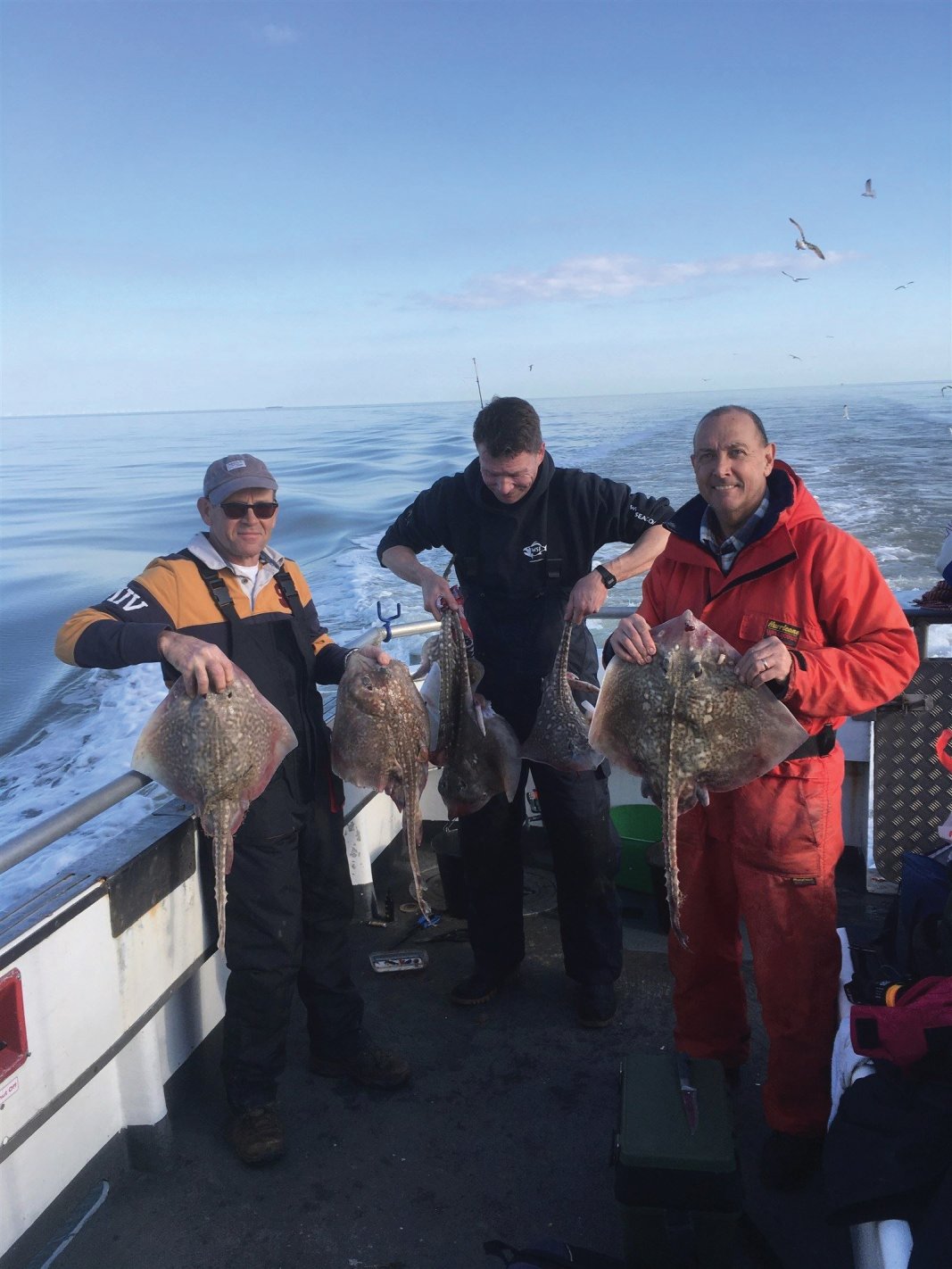 Categories: ESSEX AND THAMES CHARTER BOAT FISHING REPORTS
/